Integrations with 3rd party apps
Native data integrations for many popular apps. Import for your historical business data in a few clicks.

Brightpearl
Brightpearl is a cloud-based business management application that incorporates inventory, accounting, CRM, POS and ecommerce. Developed and run in Bristol, UK, with offices in San Francisco.

Linnworks
The Multi-channel eCommerce software that helps your business work smarter, not harder. From channel integration to courier automation, the software offers powerful tools for ecommerce businesses.
TradeGecko
Inventory and order management software automates time consuming and error-prone business processes, giving merchants more time to focus on the things that matter.
QuickBooks
Webgility offers QuickBooks integration software eCC to integrate your online shopping cart with QuickBooks. QuickBooks pos and QuickBooks enterprise solutions for small business accounting.
StitchLabs
Stitch is an online inventory control solution that simplifies multichannel retail business. It automatically syncs inventory, orders and sales across channels, which provides retailers a holistic understanding of their operations.
Vend
Vend is a cloud-based point of sale provider written in HTML5. It is operated from any device or platform with a web-browser.

Unleashed Software
Web-based system designed for small to medium businesses to manage their stock levels and inventory. Handle stock movements from purchasing through to sales.
Shopify
Web-based app designed for small businesses to run both their online store and their physical store. The app comes with a strong focus on ease of use.
Magento
Open source content management system for ecommerce websites. The depth of the platform offers the possibility to accommodate very large and very complex sites.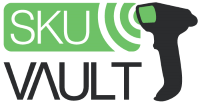 SkuVault
User-friendly, web-based inventory & warehouse management system for eCommerce retailers. Prevent out of stocks, improve warehouse efficiency, and reduce human error.

NetSuite
NetSuite is a extensive cloud business software suite encompassing ERP, financials, CRM and ecommerce.
Megaventory
Megaventory, web-based inventory management and order fulfillment solutions with manufacturing and reporting features aimed at SMBs.

Piwik
Open source web tracking analytics. Piwik keeps you in control of one of your most important assets: visitors actions on your websites.